One Time Deal.でって、一回だけディーンに自由にやらせてくれたってことで、一回だけで出て行ってくれるわけじゃないことは最初から明白だったと思うんだ。
ディーン、契約結ぶ時は細かく取りきめとかなきゃ!
悪魔の契約じゃないから、そういうことでもないのか。
でもまぁ、選択肢がなさすぎた。
ルシファーが死んでくれたということで、あとはミカエルをどういい具合に天国のバッテリーにもっていくかってことになっちゃうのかな。
ディーンはあの中にいるはずだけど、夢を見せられてる状態かもしれないし。
ディーンというかミカエルをとめられる可能性があるのはジャックかチャックってことになるのかな。
リタイアの夢語った時になんかやばいと思ったよ、ディーン。
でもまぁボビーもメアリーもいる。キャスにロウィーナもいる。あーとーはー、ケッチもいるしチャーリーもいるし、ウインチェスター兄弟やキャスがこんだけ甦ってるわけだからガブリエルとか、心入れ替えたルシファーとか...蘇ってくるかもだし...
ディーンのちゃらんぽらんさがミカエルにいい具合に作用して理想的な大天使になってくれれば万々歳だけど。
ん?あれ?
じゃあ、両世界あわせて生存大天使はミカエルだけってこと???
いろいろと望みない感じだな。
えーん、ディーン、早く帰ってきてねー。
あ、あと忘れかけてたけど、ディーンのジャックの止め方が素晴らしかった。ディーンならジャックをうまく導けると思った矢先のディーンの欠如...辛いー。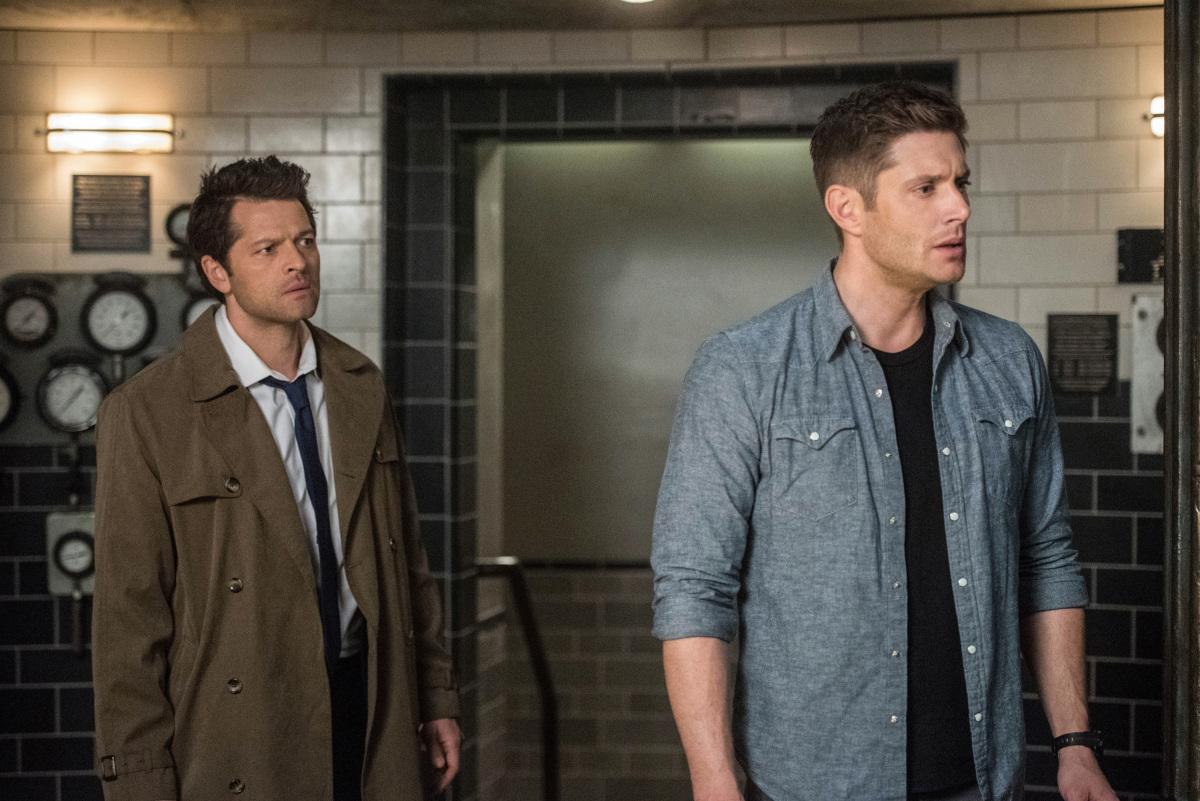 DEAN: Jack?  Hey. Hey, whoa, whoa, whoa, whoa. Easy. You're just having a bad dream.

JACK: Sorry.

DEAN: It's okay. You don't have to apologize. I have 'em, too. All the time.

JACK: You do?

DEAN: Sure.

JACK: You, um... What do you see?

DEAN: Well, depends. Mostly...mostly people I couldn't save.

JACK: Me, too. Over there in the other world, I said I'd protect those people. But...I saw so many of them die. And...I tried to save them. I...I tried, but... I'm sorry. I wasn't strong enough.

DEAN: Jack...it's not about being strong. I mean...Look, I don't know what you saw over there, and I don't know what you went through. I know it was bad. But I also know that you came out the other side because you are strong. But even when we're strong, man, things are gonna happen. We're gonna make mistakes. Nobody's perfect. Right? But we can get better. Every day, we can get better. So whatever you're dealing with, you know, whatever...whatever comes at us, we'll figure out a way to deal with it, together. You're family, kid, and we look after our own.
JACK: You...you shot me.

DEAN: To get your attention. You're acting like a psycho!